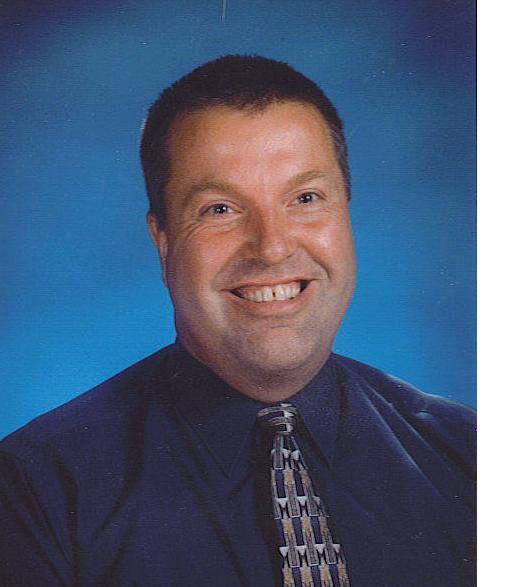 Eric Stoneking, Director
Mr. Stoneking is a 1982 graduate of Bridgeport High School and a 1987 graduate of West Virginia University, completing his undergraduate studies with a Bachelor's Degree in Music Education and state teaching credentials. While at WVU, Stoneking studied trombone and euphonium with Richard E. Powell, performed and toured with the West Virginia University Community Symphony Orchestra, and performed in the prestigious WVU Wind Ensemble and Trombone Ensemble. Stoneking was also a four year member of the WVU "Pride of West Virginia" Mountaineer Marching Band, playing both trombone and tuba. Mr. Stoneking completed his post graduate education at Graceland University in Lamoni, Iowa, where he earned a Masters Degree in Secondary Education with an emphasis in Quality Schools Curriculum.
Prior to teaching at Liberty High School, Mr. Stoneking taught Beginner and Middle School Band, Choir, and Computer at Heritage Christian School in Bridgeport. He also operated a private music studio in that facility, and he performed professionally as a trombonist and bass guitarist.
Mr. Stoneking is a member of the International Trombone Association, The National Association of Music Educators, The West Virginia Music Educators Association, The West Virginia Bandmasters Association, the American Federation of Teachers, and the American Federation of Musicians Local #580. He has performed professionally with the West Virginia Public Theatre, Act II Theatre Company, My Brother's Band, the Mon River Big Band, the TAG Worship Band, the West Virginia Italian Heritage Festival Orchestra, the DJ Graziani Quartet, the Clarksburg Symphony Orchestra, and the JR Farley Big Band. In addition, he has performed as a backup musician for Phil Wilson and the great Gianni Russo.
In December 2005, Mr. Stoneking was featured in the nationally circulated School Band and Orchestra Magazine for their 8th Annual "50 Directors Who Make a Difference" article.
Eric Stoneking, Discography
"The

Anna Jarvis Inaugural Concert

" (2007) Purchase
Clarksburg Symphony Orchestra

Festive Overture (Shostakovich) - Meditation (Massenet) - Finlandia (Sibelius) Prelude to Carmen Act 1 (Bizet) - Signore Ascolta! (Puccini) - Oh! Mio Babbino Caro (Puccini) - Procession of the Nobles (Rimsky-Korsakov) - Antiphon (Vaughn Williams) - Mars (Holst) - Pavanne for a Dead Princess (Ravel) - Intermezzo Sinfonico (Mascagni) - O Silver Moon (Dvorak) - Pines of the Appian Way (Respighi)
"

Unfailing Love

" (2007) Purchase
Trinity Assembly of God Music Ministry Live!

My Savior Lives - Alive Forever Amen - At The Cross - Unfailing Love - Revelation Song - Lord, You're Holy - The Lamb Has Overcome - I Am Free
"La Dolce Vita" (2007) Purchase
The JR Farley Big Band

Coming Soon!
"All About You" (2005) Purchase
Trinity Assembly of God Music Ministry Live!

I Came To Magnify - Glorious - Free For All - You, You Are God - No Sweeter Name - It's All About You -
Be Unto Your Name - Amazed - Let The Praises Ring - Your Name
---
Eric Stoneking
Copyright © 2007 [Liberty High School Mountaineer Bands] [Liberty High School Alumni Band] All rights reserved.
Revised: 04/14/07